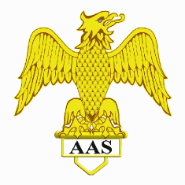 Membership of the Association
Membership of the Hadrian's Old Boys Association is open to All Ex Carlisle Apprentices and permanent staff, both military and civilian. The cost of running of the Association is funded by the members by way of donations.
It was agreed at the 2012 AGM, that Hadrian's Old Boys should retain its subscription free status.
To encourage esprit de corps by providing a means of uniting all past members of the Army Apprentices School / College, Carlisle.
To maintain old friendships by means of social gatherings.
To keep in contact, through the medium of the Membership Secretary and website for all
Generally to maintain and further the dignity and good name of the Army Apprentices School/College, Carlisle and of those who passed through it.
To join please contact the HOBA Honorary Secretary:
Ken Carver
75 Parthenon Drive
Norris Green
Liverpool
Merseyside
L11 7AE
By means of the contact form on: